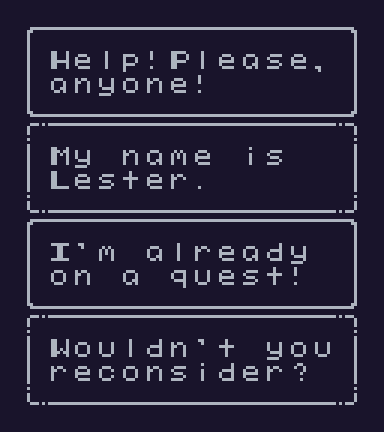 Introducing Dialogue Asset Pack!
I included a simple alphanumeric, symbols, and dialogue boxes to the existing collections. It will be available for the free and paid version. Feel free to use to it anywhere.
This would probably be the last "update" I make for this asset pack. I have other projects in mind like a 1bit Platformer asset. So stay tuned for that. Thank you again for downloading.

Have a great day,
blueapollo
Get Oracle 1bit Assets (8x8)