Oracle 1bit Assets (8x8)
A downloadable asset pack
Oracle 1bit asset pack features high contrast colors. Colored and black-and-white version also available. Tile size is 8x8 px. Includes four categories, Dungeon Area, Forest, Village, and Interiors.
Dungeon Area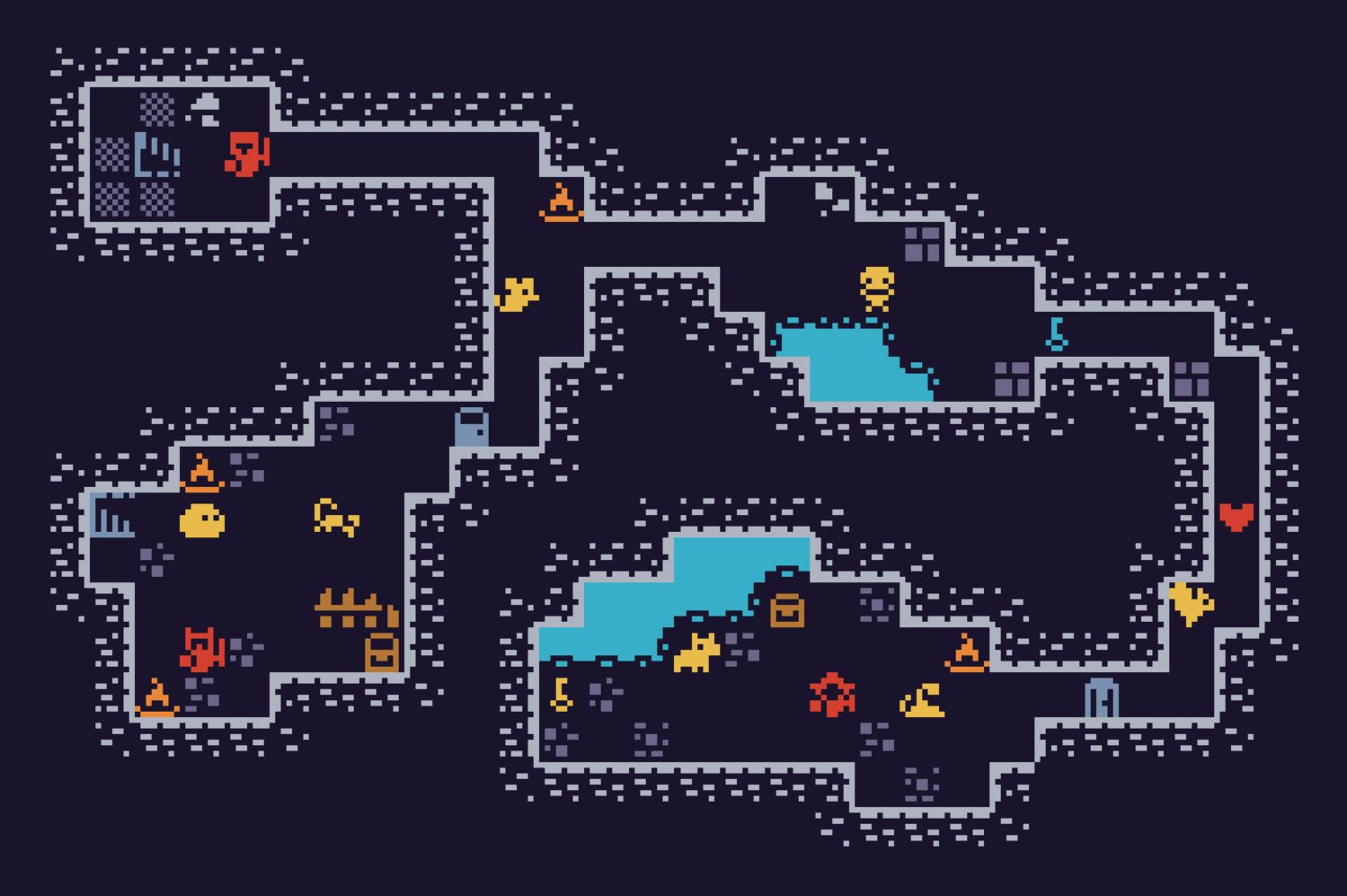 This asset pack is free. See screenshots for reference on how to use it. It includes:
Walls
Doors
Flooring
Accessories
Stairs
Woodworks
Consumables
Water Tiles
Monsters and NPCs
You can get the rest of the asset pack for only $2. Make sure to download the right file below. Thank you for the support. The pack includes:

Forest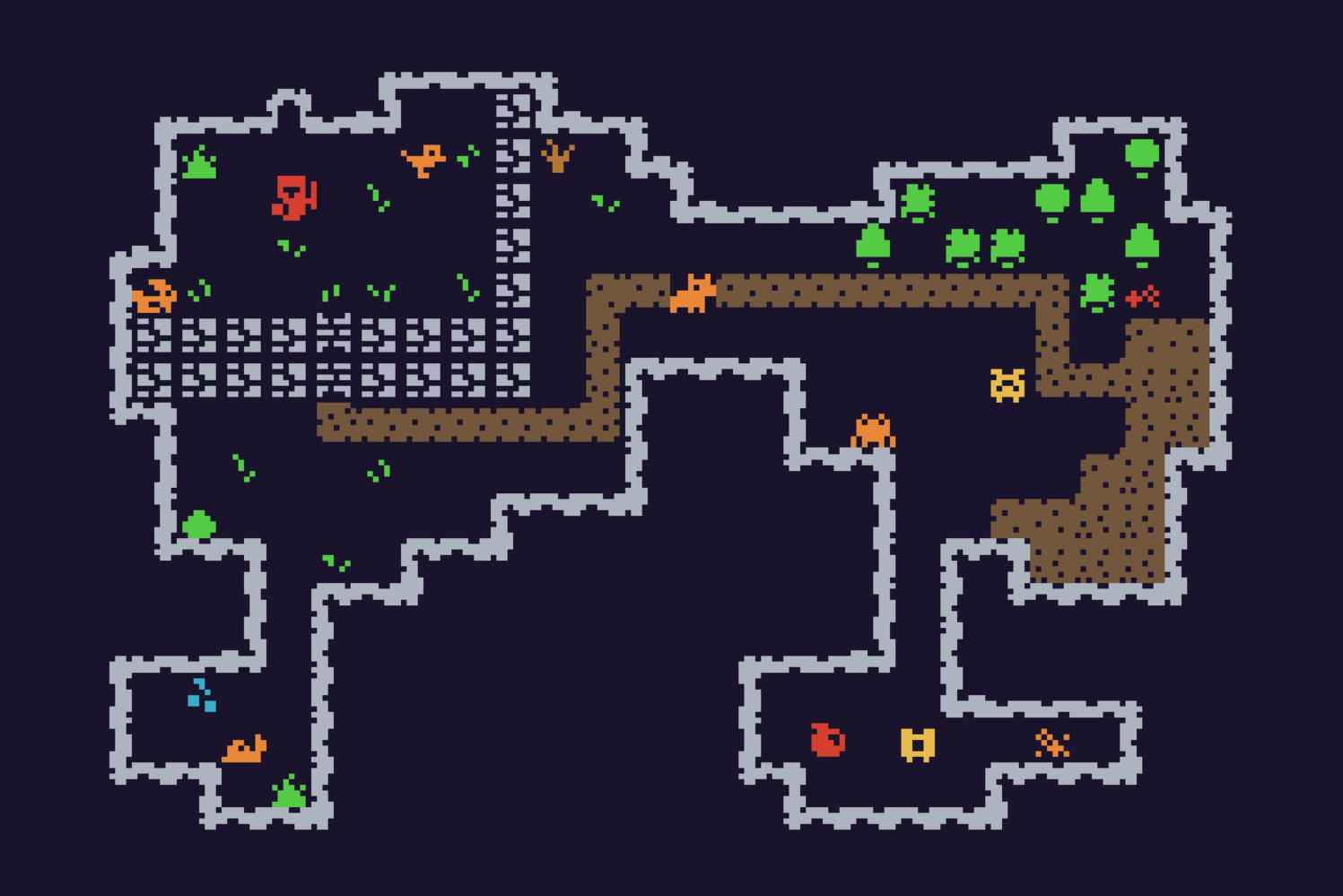 Tree Walls
Grass and Flowers
Plants and Trees
Cliff with Stairs
Wood
Fruits
Dirt Path
Animals
Forest Spirits
Village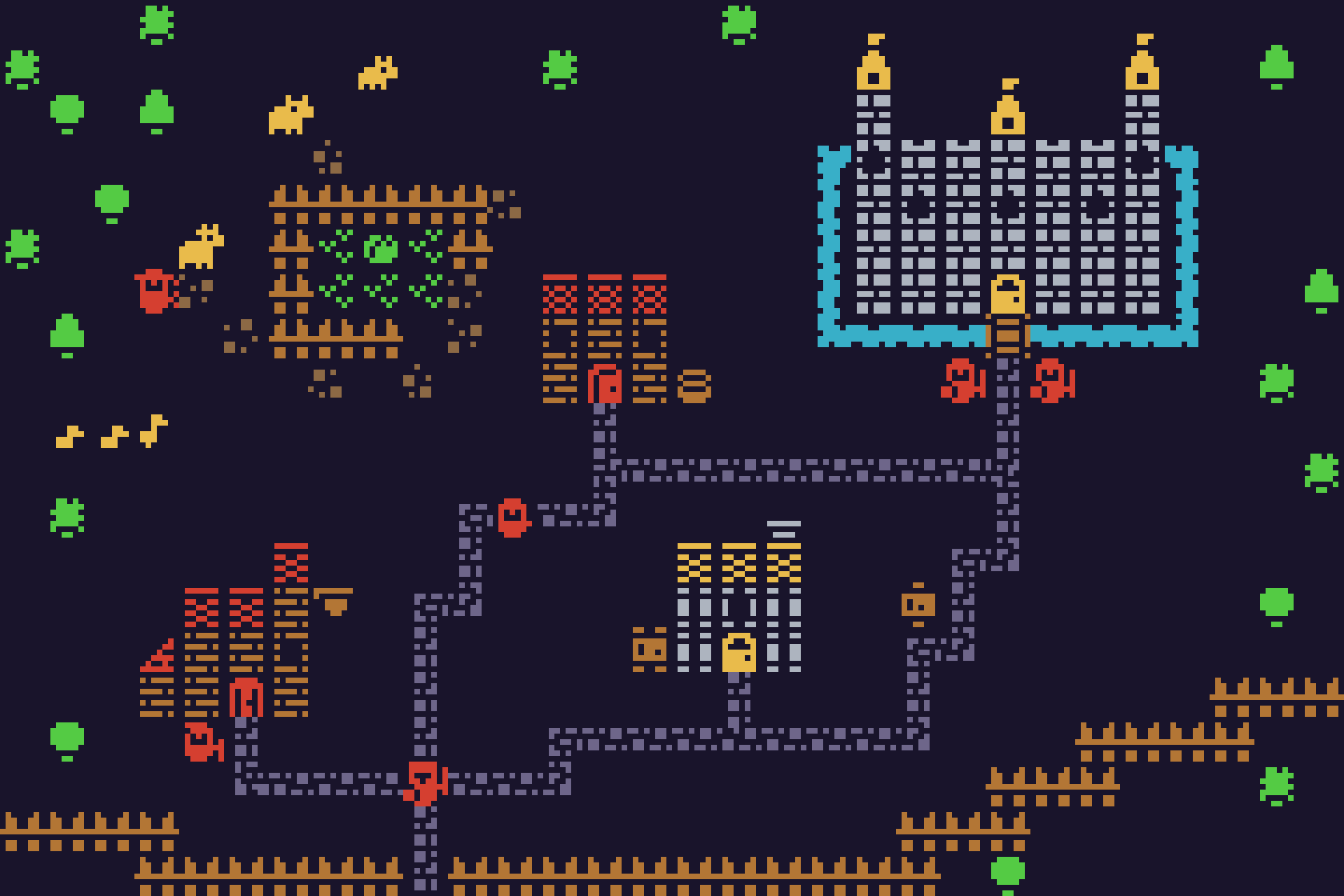 Houses
Castle
Doors
Crops and Produce
Woodworks
Bridge
Stone Path
Farm Animals
Villagers
Interior
Wooden Walls
Stone Walls
Floorings
Furniture
Light Source
Banners
Bed
Don't forget to leave a comment below, or if you have any suggestions on what asset pack to do next.
You can edit and alter the asset pack all you want. Use it for games personally and commercially, if you do, use Blueapollo when giving credit. It is not needed but is highly appreciated. Please don't resell the asset pack in any way or post it in other sites. Linking back here would be better.
___
You could also buy me a Ko-fi if you like, thanks!
I've also made a Platformer Monster Sprite. Check it out here
Download
Click download now to get access to the following files:
Oracle 1bit Asset Pack
20 kB
if you pay $2 USD or more
Comments
Log in with itch.io to leave a comment.
Hey, I just finished a little game with your asset pack. Thanks for the great free assets!
Hi. I've been away from itch for a while and must have missed your comment. Thanks for sharing your game!
Can I make a full color version?
Sure, you can edit it all you want and use in your games. But, you can't resell the asset pack. Thanks!
Hi! Very nice style, just grabbed the pack. Quick note though, I don't think the Monsters and NPCs are included in the "Free" pack. It looks like those are cut off after the water tiles. They were included in the paid version.

May want to clarify that or fix it!
Oh no! I didn't notice that, it wasn't intended. Thank you for pointing it out. I'm a fan of your work btw.
oh, whoa! thanks :)

I've been messing around with some edits based on this pack, going to be using them in a new project. I'll give you a heads up when I've got something working.

Cool! Looking forward to it!
Hey there- went to re-download these and I'm only seeing the "Free" pack now? Has something happened to the paid version files?
I accidentally hid it when I was updating the file. My bad. Sorry for the trouble
Hey man I am using your asset oracle 1 bit for a stealth game, got any sugestions for levels? I am new to game dev and I am still zero on creativity, I am just asking if you have any sugestions, didn't mind to do some work with you.
best regards

Hello! Sorry to say but I don't have any ideas. I have no experience in game making and design, I'm just an artist lol. Thank you for using my assets though. Best of luck to you!
These are wonderfully done, great job.
Giving this a nice 5 stars.